Check out our offers to save on your next purchase of Senokot® laxatives, SenokotTM Kiwi BalanceTM or SenokotTMGinger CareTM.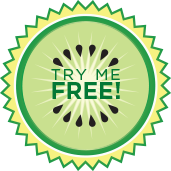 SenokotTM Kiwi BalanceTM "Try Me Free" Rebate
Download, print and mail your completed official rebate form to be reimbursed for the purchase price of SenokotTM Kiwi BalanceTM.
* These statements have not been evaluated by the Food and Drug Administration. These products are not intended to diagnose, treat, cure or prevent any disease.