Laxatives
Dependable, overnight relief from occasional constipation with a natural vegetable laxative ingredient.
Learn more about the Senokot® money back Satisfaction Guarantee
Use as directed.
Digestive Support
Supplements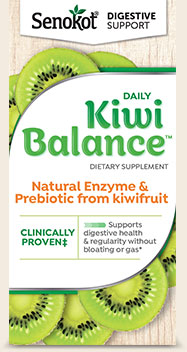 Regularity
Kiwi BalanceTM is a dietary supplement† with a clinically proven ingredient to help support digestive health and regularity!*
†Not a laxative. Does not contain Senna.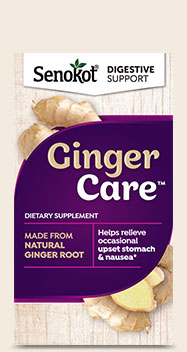 Upset Stomach
Made from natural ginger root extract, Ginger CareTM is a dietary supplement that helps relieve occasional upset stomach and nausea.*
* These statements have not been evaluated by the Food and Drug Administration. These products are not intended to diagnose, treat, cure or prevent any disease.